A simpler Pay Per Click contextual advertising system.
Try SpeedyAds advertising today! Start creating your text-ads and pay only when a customer clicks through to your site. Display your ads in the Entireweb network of search engines and partner sites and receive highly targeted traffic. You pay only when someone clicks on your ad, and bids start as low as $0.01.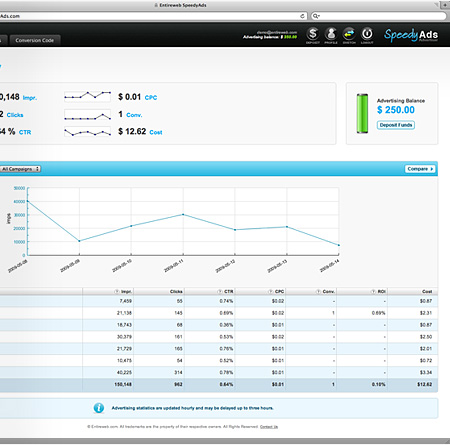 How does it work?
SpeedyAds use a pay per click advertising (PPC) model, which means that you only pay for the clicks you receive. You choose how much you are willing to pay for each click. We automatically adjust your Cost Per Click at $0.01 above the next closest competitor, so you get the best possible price for your traffic.
With an improved and enhanced overview of the system, you will have full control over the traffic and cost of your campaigns.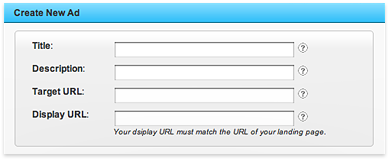 Create your ads in minutes.
Easily create and edit your ads and target URL. Simply choose a title, a line of description and you are set to go. Your ads will start appear in our network within minutes.
Comprehensive statistics.
Monitor the performance of your ads with the online report system, such as the number of page impressions, clicks, click-through rate and the total amount you've spent.